About FXTM Partners
Our Story
Since 2014, FXTM Partners has evolved into one of the most advanced and efficient performance-based partnership programs in the world of forex trading.
As representatives of a global leading broker, we have become experts in the field of affiliate marketing. In a short span of time, we have established a vast and successful network of traders, Affiliates and Introducing Partners both online and in offline environments across the globe.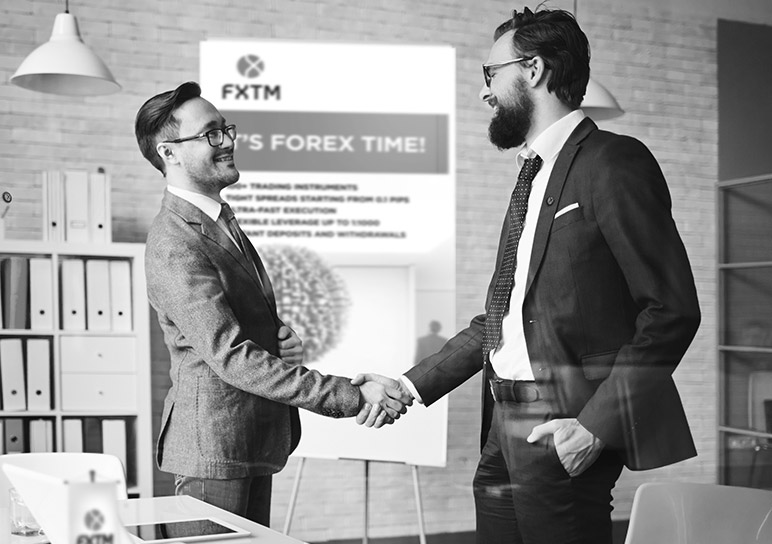 Our Mission
It's simple: we want to help you grow professionally and succeed in your business. Whether you join our Affiliate Program or become an Introducer, FXTM Partners has profitable solutions to fit your model of business.
Our Vision
We aim to create the strongest performance-based partnership within the industry of financial trading. Focusing on this goal, which we're already beginning to achieve, gives us the ultimate drive.
More than
10
years in the business
Partners in more than
100
countries
More than
50
Local events sponsored per year
More than
18
supported languages
Our Philosophy
The essential philosophy that guides our every decision is built on the following values:
Personal Approach
Account Support Managers (ASMs) who guide you in your language.
Transparency
Advanced modern reporting tools for clear and immediate information.
Reliability
We represent a globally trusted and award-winning broker.
Stability
Our commission payments are timed with clockwork precision and without delay.
Support
ASMs who are always ready to assist with every available resource you need.
Exclusivity
Promotions, digital tools, and marketing materials customizable for your clients.
Flexibility
Payment options and solutions tailored for you and your clients' needs.
Freedom of Choice
A variety of partnership programs and rebate schemes to suit your goals.
What do some of
our partners say
about FXTM Partners?
"I enjoy working with FXTM Partners because I trust FXTM more than any other broker and they provide their services in my language."
"Working as a FXTM Partner has a lot of advantages. FXTM is a hard-working broker and they keep growing stronger. I like that they accept Neteller as a payment system, and I love FXTM Invest, their Investment Program."
"I love FXTM Partners! FXTM has Korean managers, which is very important to me because I cannot speak English."
"I have been working with FXTM for a year and things have been very good. My manager is very helpful and he's always there to guide me in all matters. I feel lucky and happy to work with him and FXTM. Highly recommended!"